Office of Elementary and Secondary Education
Nita M. Lowey 21st Century Community Learning Centers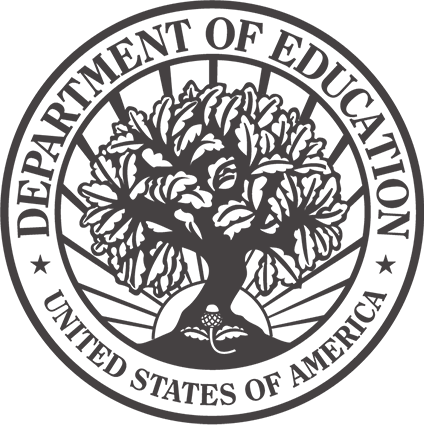 Nita M. Lowey 21st Century Community Learning Centers grants are federally funded but disbursed by State Educational Agencies (SEAs). Please visit your State Education Agency's website for more information on these gr are available in your state.
Solicitation Issue Date: Dependent on State Education Agency Announcement
Deadline: Dependent on State Education Agency Announcement
Local education agencies (LEAs), interagency, interdepartmental, community and faith-based, or other private or public organizations, or a consortium of two or more of the aforementioned.

To be eligible to receive funding, a local educational agency shall— (1) submit an application to the State educational agency at such time, in such manner, and containing the information as
the State educational agency may reasonably require; and (2) complete a needs assessment.
Award Information & Duration
Total New Awards to States: $1,312,879,540 (Individual state allocation of funds vary)
LEA grantees have a period of performance of 3-5 years if awarded.
Number of awards to LEAs are state dependent
Beginning as a discretionary grant in 1998, the 21st CCLC funding transitioned to a formula grant in 2002, serving afterschool programming in 54 States and territories. Over the course of 25 years, programs have provided students in high-need, high-poverty communities the opportunity to participate in afterschool programming in which academic enrichment and youth development activities are designed to enhance participants' well-being and academic success.
This program supports the creation of community learning centers that provide academic enrichment opportunities during non-school hours for students from all grade levels, particularly students who attend high-poverty and low-performing schools.
How this grant can be used:
LEAs awarded a grant through their State Education Agencies are expected to use funding to:
Provide opportunities for academic enrichment, including tutoring services and assistance with homework to help students meet state and local academic standards,
Offer students an array of additional services, programs, and activities, such as youth development activities, service learning, arts, music, technology education programs, financial literacy programs, environmental literacy programs, mathematics, science, 21st century learning skills, career and technical programs, internship or apprenticeship programs, and other ties to an in-demand industry sector or occupation for high school students that are designed to reinforce and complement the regular academic program of participating students; and
Offer families of students served by community learning centers opportunities for active and meaningful engagement in their children's education, including opportunities for literacy and related educational development.
State Education Agencies will provide monitoring of, training, technical assistance, and capacity building to LEAs who are funded. LEAs should include programming that offers well-rounded educational experiences to all students, including female students, minority students, English learners, children with disabilities, and low-income students who are often underrepresented in critical and enriching subjects. Environments should foster safe, healthy, and drug-free support for student academic achievement. Additionally, centers will include an increased access to personalized, rigorous learning experiences supported by technology use.
Example awardees/programs
Ellen Ochoa Elementary (OK) | 2023 | $300,000
Ellen Ochoa Elementary is one of 20 new recipients in the state of Oklahoma who will utilize grant funding to help students meet state and local academic performance standards, particularly in high-poverty areas and low-performing schools. The grant's advisory committee, comprised of school officials, community partners, families, and students, began working on the application in December 2020. The district's community partners include Church 3434,  Hope United Methodist Church, Casa de la Cultura/Supermercado Morelos, Camp Fire Green Country, Allied Communities of Tulsa Inspiring Our Communities (ACTION), Community Health Connection, A New Way, Family and Children's Services, Muscogee (Creek) Nation, OSU Extension, Tulsa Changemakers, Tulsa Children's Museum, Tulsa Debate League, Tulsa Health Department, Tulsa PAC, Tulsa Regional STEM Alliance, USA Tennis Association, OSU Center for Health Sciences, Parent Teacher Association and Gaining Ground.
Erie City School District (PA) | 2023 | $270,000
The CHAMPS Afterschool Program will be hosted in three-hour sessions each day that school is in session for a full day. The program operates September through May during the school year and five weeks during the summer.
Ithaca City School District (ICSD) (NY) | 2023 | $416,971
The ICSD Farm-to-Table program will offer a contextualized interdisciplinary hands-on study of food, nutrition, gardening, and cooking. The students will be outside and using their hands as much as possible and can visit local farms and food facilities. Families of participating students are strongly encouraged to get involved with the program, whether by helping guide the curriculum and choosing which foods the students learn about, joining the students on field trips and for special events, or participating in the Program Advisory Committee (PAC).