Office of Justice Programs and Bureau of Justice Assistance
OJJDP FY Enhancing School Capacity To Address Youth Violence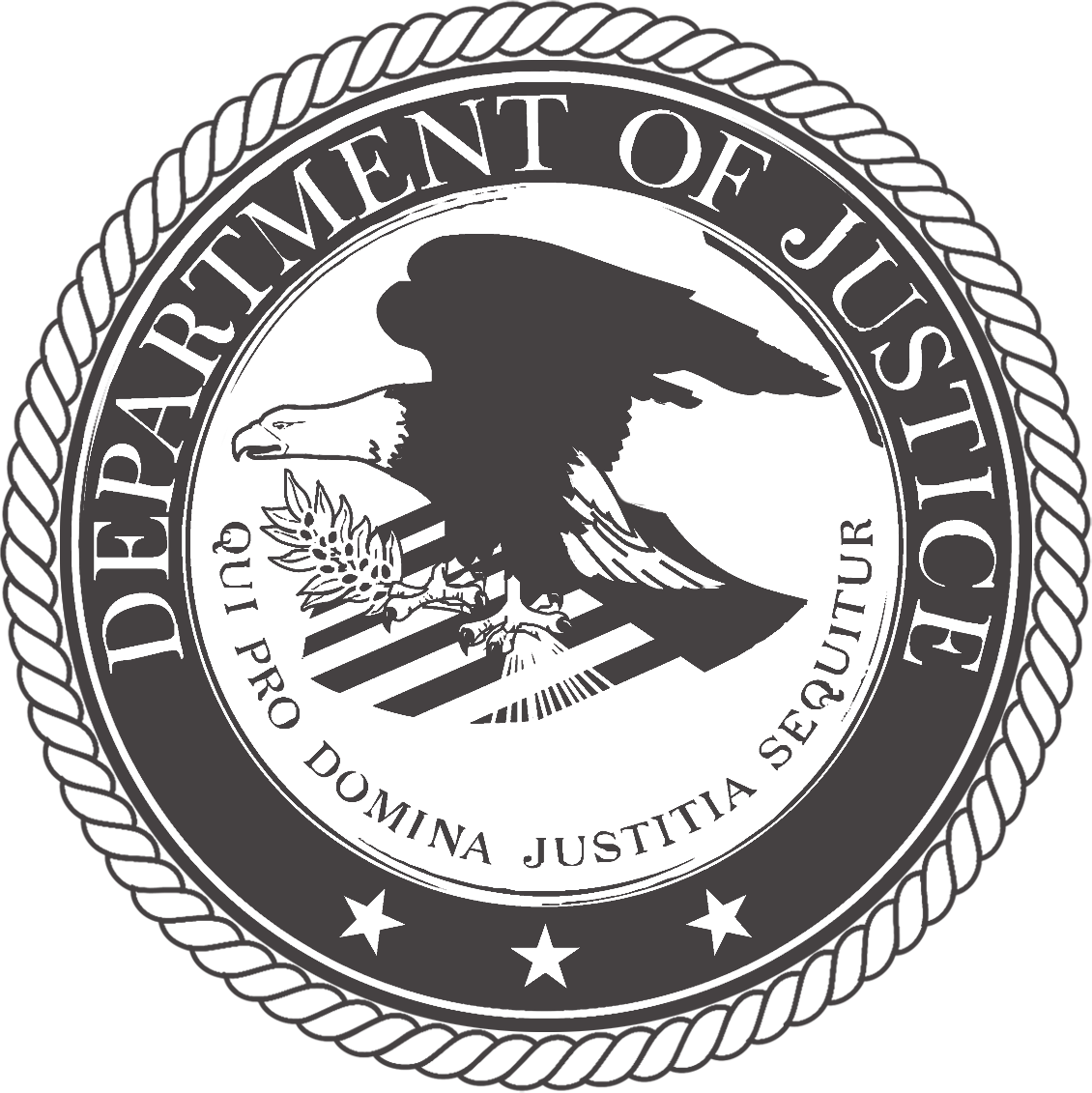 Solicitation Issue Date: Expected March 2024
Deadline: Expected May 2024
School districts/LEAs, county governments/public agencies, City or township governments, For profit organizations other than small businesses, Native American Tribal governments (Federally recognized), Native American Tribal organizations (other than Federally recognized Tribal governments), Nonprofits having a 501(c)(3) status with the IRS, other than institutions of higher education, Nonprofits that do not have a 501(c)(3) status with the IRS, other than institutions of higher education, Private institutions of higher education, Public and State controlled institutions of higher education, State governments, Independent school districts. Public charter schools should apply as "independent school districts."
Private K–12 schools, including private charter schools, should apply as "nonprofits." Private for-profit K–12 schools, including for-profit private charter schools, should apply as "For-profit other than small businesses."
Award Information & Duration
Up to $1,000,000 over 3 years
The Office of Juvenile Justice and Delinquency Prevention seeks to support targeted efforts to address youth violence through implementing evidence-based prevention and intervention efforts in a school-based setting (K–12th grade only). The goals of the program are to (1) reduce the incidence of school violence through improved school safety and climate and (2) prevent youth violence, delinquency, and victimization in the targeted community.
Specifically, the program aims to increase school safety through the development and expansion of violence prevention and reduction programs and strategies. Through this initiative, applicants are expected to utilize a collaborative approach between schools and community-based organizations (CBOs) to develop and implement these strategies. Funded sites under this initiative will operate from the following three principles:
Relationships between schools and CBOs require open lines of communication and a shared commitment at the leadership level to accomplish the core goal of increasing school safety.
Key contributors to youth violence include risk factors within the individual, family, and school/community domains. Funded strategies must address all three to be successful.
Families are critical partners in dealing with school violence, and their engagement is a critical ingredient for success.
How this grant can be used:
Each funded project site will identify a service network of CBOs that have experience in operating violence prevention and early intervention programs with youth and families. This cross-sector network will offer a bridge between families and the identified school to prevent and reduce violence. Funding from this program must support the following components for project sites:
A local coordinator to lead the project, support the development of any needed memorandums of understanding (MOUs), host regular meetings, and ensure that each involved agency and school identifies a dedicated liaison to the initiative.
Development or expansion of violence prevention/reduction strategies to be implemented by CBOs that provide the target youth population with service "backpacks." These services should:

Be individualized to the particular student.
Engage the family as a critical change agent.
Include an intensive case management approach delivered by a CBO that connects youth and families with the existing network of services to meet the needs of the individual youth. This includes addressing access to service issues. We know that if the basic needs of the students are not met, they will show up in the classroom in a behavioral way.
In addition to the above components (not instead of), funding may also support prevention strategies for all students at target schools that help to supplement the interventions for the target youth population and build a positive school climate. Applicants must propose and undertake their work through a multidisciplinary, multiagency team of stakeholders. This can be an existing collaborative group or one that is formed specifically for this project.
At a minimum, stakeholders should include representation from the Local Education Agency (LEA) where the initiative is taking place, as well as relevant CBOs that support the identified "backpack" of services, mental health, child welfare and social services, youth-serving community organizations, county/local public sector leadership, courts/probation, law enforcement, and youth/student engagement and participation as well as family/parent/caregiver representation.
Project sites must address the following deliverables in their application as part of their project design and implementation:
Develop a school safety strategic plan that is informed by available local data and existing plans. This strategic plan is to be submitted within 9 months of the date of the award and should be comprehensive and updated annually as a key deliverable.
Identify a service network of CBOs that have experience in operating violence prevention and early intervention programs with youth and families. This network will offer a bridge between families and the identified school to prevent and reduce violence.
Develop program strategies that provide the target youth population with service "backpacks" that are individualized to the particular student and engage the family as a critical change agent for the student.
Example awardees/programs
Shelby County Board of Education (TN) | 2022 | $1,000,000
Memphis-Shelby County Schools (MSCS) will serve five high-need schools (Hamilton K-8, Hamilton High, Raleigh-Egypt Middle, Raleigh-Egypt High, and Sherwood Middle in the city limits of Memphis) as an OJJDP Project Site, developing and expanding evidence-based collaborative strategies for school safety and youth violence reduction through a service network of community-based organizations (CBOs) including Memphis Bears Inc. PAL (MBI PAL) and Young Man University. A minimum of 425 youth and their families will receive "service backpack" case management services from these CBOs, with a focus on mentoring, afterschool programming, and family-based treatment. Additionally, the CBOs entering an MOU with MSCS for this project will provide preventive services to the five schools, with a focus on social skills training. Collectively, these five schools serve 3,235 students, 84% of whom are African American and 12% of whom are Hispanic/Latino. 
School Board of Manatee County (FL) | 2022 | $609,800
The School District of Manatee County (SDMC), located in Manatee County, Florida, will implement a comprehensive program that focuses on a population of 500+ students in grades 2-12 who are of the highest risk – the majority being identified as impoverished, of a minority race and male. Horizons Academy is the only district-run alternative education program and is a temporary reassignment for students who struggle with behavioral issues in their current setting or have committed major acts such as threats of violence or worse. Project LIFT (Linking & Improving Families Together) will increase Horizons Academy's capacity to reduce youth violence and victimization on its campus through school-based programming and interventions targeting a holistic array of student and family needs, which will in turn generate a ripple effect as these students return to zoned schools bolstered with increased protective skills. The Project LIFT Service Network consists of three strategic community-based organizations to ensure that services are aligned to create an individualized, comprehensive "backpack" of services – social and emotional health, prevention, and education. The Project LIFT Service Network will also provide high-risk families with a bridge to Manatee County's vetted community-based organizations specializing in youth and family services. 
Independent School District #625 (MN) | 2022 | $999,985
Saint Paul Public Schools (SPPS) is an independent school district located in St. Paul, Minnesota. SPPS serves 33,000 students in grades PreK-12. SPPS will enhance its capacity to address youth violence and victimization by implementing restorative practices (RP) schoolwide, strengthening tiered interventions for students in crisis in partnership with community-based organizations, and training school staff to create an environment of shared responsibility in setting and maintaining a positive school climate. The project will provide intensive support to a district middle school and high school, which both saw a significant increase in violence and disengagement during 2021-22.
The School District of Philadelphia (PA) | 2022 | $1,000,000
The goal of this project is to reduce The City of Philadelphia's youth gang-involved fatal and non-fatal gun violence in and around schools within The School District of Philadelphia (SDP). Relying on a planning grant from a local foundation, the SDP Office of School Safety (OSS) partnered with Temple University to adapt the OJJDP Comprehensive Gang Model for implementation in a public-school setting. Funding will support the implementation of this project. Per the Comprehensive Gang Model framework, The SDP will collaborate with several key criminal justice and youth-serving agencies and youth-serving community-based organizations (CBOs) in Philadelphia. The primary partner for this project is a community partner with experience in operating an evidence-based violence prevention intervention: Philadelphia Ceasefire Cure Violence (CV). The intervention will take place in Bartram High School, a neighborhood public school in the Southwest Section of Philadelphia. The Project Manager, an SDP employee based full-time in the school, will lead the project and CV will provide crisis intervention violence interruption, de-escalation, and mediations alongside intensive case management services for youth identified as high risk for gang involvement or identified by the Philadelphia Police Department (PPD) as vetted gang members. The intervention will include a Multidisciplinary, Multiagency Team approach comprised of a wide range of partners/stakeholders who will meet weekly. The implementation of the OJJDP Comprehensive Gang Model in a school setting aims to reduce youth violence and victimization in both the school and surrounding community. Outcomes include reduction in fatal and nonfatal shootings of Bartram High School students, reduced fatal and non-fatal shootings in the community surrounding the school, and a reduction in gang-involvement among Bartram High School students. Program success also will be measured by program monitoring and assessing school serious incidents, attendance, and overall academic improvement data as youth engagement with the outreach teams.