Substance Abuse and Mental Health Services Administration
Project AWARE (Advancing Wellness and Resiliency in Education)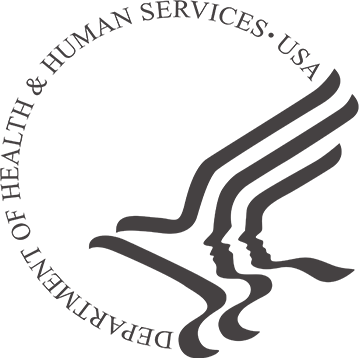 Solicitation Issue Date: Expected February 2024
Deadline: Expected April 2024
Who May Apply: Eligible applicants are LEAs and School Districts, political subdivisions of States, counties, States and Territories, including the District of Columbia, Indian tribes, or tribal organizations, health facilities, or programs operated by or in accordance with a contract or award with the Indian Health Service, or other public or private non-profit entities.
Award Information & Duration
Up to $1,800,000 per year over a 5-year period ($9M total)
Through this opportunity, the Substance Abuse and Mental Health Services Administration seeks to provide funding to support and assist school districts develop a sustainable infrastructure for school-based mental health programs and services with a focus on school-aged youth (i.e. children and youth in grades K-12). Project Aware Grant recipients are expected to build collaborative partnerships with the State Education Agency (SEA), Local Education Agency (LEA), Tribal Education Agency (TEA), the State Mental Health Agency (SMHA), community-based providers of behavioral health care services, school personnel, community organizations, families, and school-aged youth. Grant recipients will also leverage their partnerships to implement mental health related promotion, awareness, prevention, intervention, and resilience activities to ensure that students have access and are connected to appropriate and effective behavioral health services. SAMHSA anticipates the program will promote the healthy social and emotional development of school-aged youth and prevent youth violence in school settings. The goals of Project AWARE are to: 
Increase awareness of mental health, substance use, and co-occurring issues among school-aged youth. 

Increase the mental health literacy of individuals who interact with school-aged youth to understand and detect the signs and symptoms of mental illness, substance use/misuse, and co-occurring disorders. 

Promote and foster resilience building and mental health well-being for all school aged youth.

Provide positive behavioral health support; targeted services to those who need more support; and intensive services to those who need them. 

Connect school-aged youth who may have behavioral health issues, including serious emotional disturbance (SED) or serious mental illness (SMI), and their families to needed services. 

Increase and improve access to culturally relevant, developmentally appropriate, and trauma-informed school and community-based AWARE grant activities and services. 
How this grant can be used:
These are the activities that every grant project must implement:
Develop a collaborative partnership between at least one Local Education Agency (LEA), the State Education Agency (SEA), the State Mental Health Agency (SMHA), and at least one local community public or private non-profit provider of behavioral health services, including from those that serve primarily racial/ethnic and sexual gender-minority serving community-based organizations, community health centers, Certified Community Behavioral Health Clinics (CCBHCs), and community mental health centers to expand access to behavioral health services.

In consultation with the required partners, conduct a needs assessment of the LEA(s) and its geographic catchment area of the risk and protective factors as well as current prevalence and incidence data, disaggregated by race/ethnicity, sexual orientation, and gender identity status.

Develop partnerships with racial/ethnic, sexual and gender minority serving community-based organizations, community health centers, CCBHCs, and community mental health centers to expand access to behavioral health services.

No later than six months after award, develop an

implementation plan

that is based on a three-tiered public health model: (Tier 1) universal prevention and mental health promotion; (Tier 2) secondary prevention and brief intervention services; and (Tier 3) tertiary intervention and behavioral health treatment. The three-tiered approach must be culturally competent, grief and trauma-informed, developmentally appropriate, evidence-based, or evidence-informed, and address the mental health effects of COVID-19.

No later than six months after award, establish or maintain an advisory board to include key stakeholders to support improvement in school-aged youth and family serving school-based mental health systems. The advisory board shall include representatives from the LEAs, SEA, SMHA, family members, school personnel, and youth. Other members may include juvenile justice representatives, Statewide Family Network members, local National Alliance on Mental Illness (NAMI) representatives, and other coalition and community groups as appropriate.

No later than the end of Year 2, develop a sustainability plan that would include, but not be limited to, changes in policy that support the infrastructure needed to maintain and possibly expand behavioral health services and supports for school-aged youth when federal funding ends.

Establish collaborative relationships with families, community groups, family and peer support services, somatic and behavioral health providers, and local businesses to broaden and link available community resources to school-aged youth and their families.
Example awardees/programs
Seattle Public Schools (WA) | 2023 | $3,600,000
Seattle Public Schools (SPS), an urban district encompassing the entire City of Seattle, King County with a diverse student population in grades Pre-K through Grade 12. SPS will advance wellness and resiliency across the K-12 spectrum by developing a sustainable infrastructure for school-based mental health programs and services. We will provide training to increase awareness and the mental health literacy of individuals who interact with school aged youth, promote and foster resilience and mental wellbeing for students through social emotional learning in all classrooms, build partnerships, identify students in need of support and connect them with appropriate resources, and focus services on those students with highest needs such as our Native American and LGBTQ+ students. This comprehensive approach will significantly shift the ways in which student behavioral health has historically been approached in SPS.
Shelby County Schools (TN) | 2023 | $3,600,000
Memphis-Shelby County Schools (MSCS) joins with its partners (the TN Department of Education, the TN Department of Mental Health and Substance Abuse Services, the SMART Center at the University of Memphis, and the Center for Youth Advocacy & Well-Being at the University of Tennessee) as Memphis-Shelby County Schools' Project AWARE to expand access to school-based mental health services for some of the nation's most disadvantaged schools in one of the nation's cities with the highest childhood risk. By building on the existing MSCS implementation of Tennessee's multi-tiered system of behavioral supports (RTI2-B) and addressing gaps in service and need for sustainability activities, MSCS's Project AWARE will implement strategies and interventions that bring awareness to mental health through student, parent, and staff trainings, a developed and implemented suicide training policy, and community activities. The proposed project will serve MSCS's population of 104,983 students comprised of 70.5% African American, 18.5% Hispanic/Latino, 6.0% white, 2.3% multiracial, 1.0% Asian, and 1.3% other. 
Milwaukee Public Schools (WI) | 2023 | $2,867,349
The proposed project Resilience in School Environments (RISE) is a multi-faceted program designed to select and consistently implement trauma-sensitive practices that promote mental wellness, improve and increase access to mental health services for students, expand community mental health services within schools, increase the visibility of mental health providers in the 38 schools serving kindergarten through twelfth grade, establish relationships with staff and families, normalize mental health, and increase mental health literacy and increase collaboration with local mental health centers to facilitate coordination of care during transitions between in- patient or crisis care and school. MPS has established School Community Partnership for Mental Health (SCPMH), which is a school-based mental wellness model for collaboration between schools, parents, and community mental health providers. While the SCPMH model has been effective in improving outcomes for students served by the project, there have not been noticeable improvements for the rest of the students served in those schools. Project RISE seeks to systematize mental wellness support across Tiers 1, 2, and 3 at the project schools, and use the experiences to expand those systems to other SCPMH schools as well.